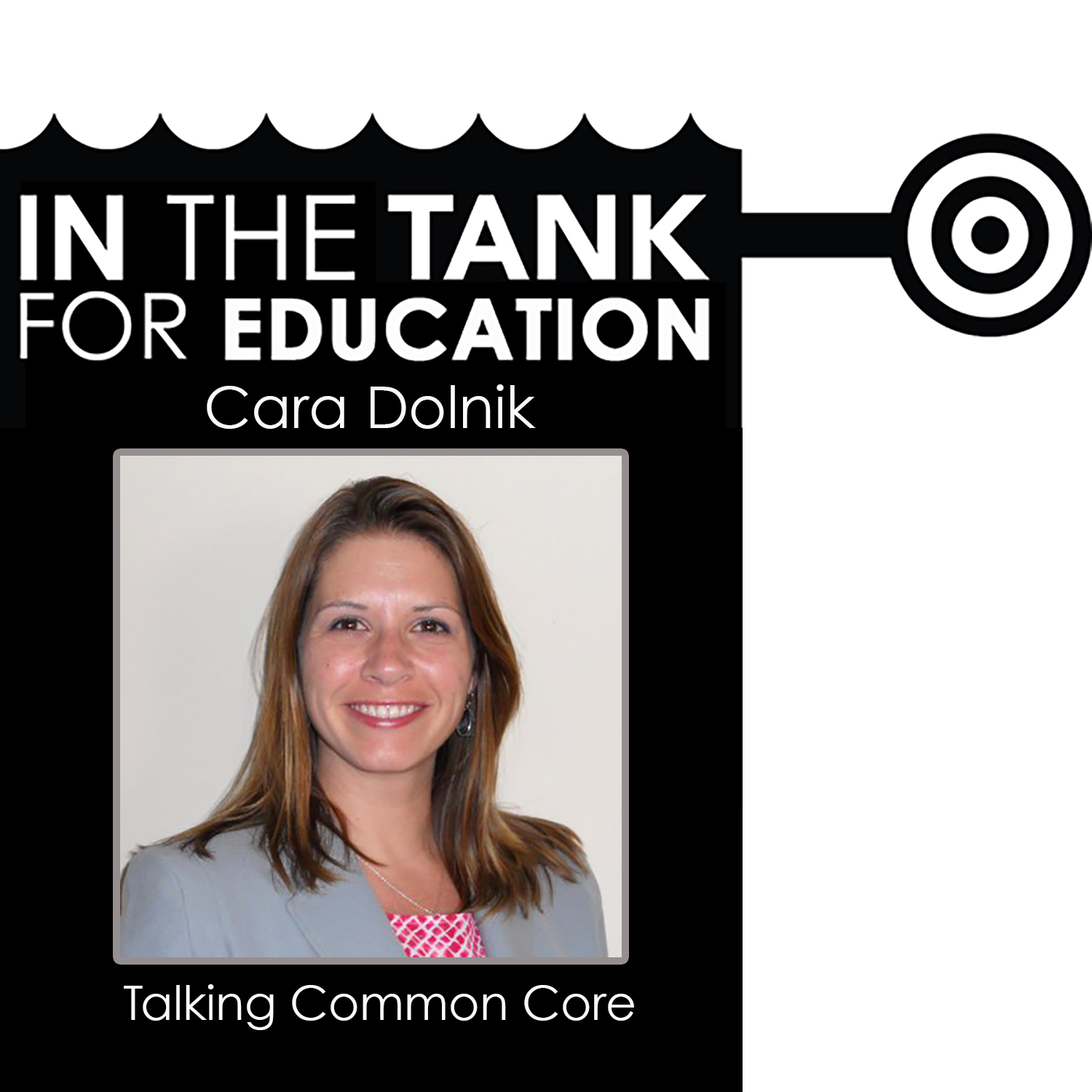 Episode 5: Common Core with Cara Dolnik
This episode's a fun one, because we're talking about Common Core! It's an oft-cited but, I find, less often understood development in education. My guest today is Cara Dolnik, Principal of Carmel Valley Middle School in San Diego. Cara has a distinguished career in education, having started off as a middle school math teacher before moving into administration. She's had those roles in pretty equal amounts, and she brings a depth and breadth of insight to the topic that informs our conversation.
We cover a lot of ground on this, ranging from the difference between memorizing and learning, to the fact that Common Core is not a curriculum but a set of benchmarks, as well as the process of implementing new teaching methods and how teachers have been involved in and training their peers on Common Core for years.
So get ready for a fun and informative conversation into the facts, myths, misperceptions and advantages of Common Core, here on In The Tank For Education.